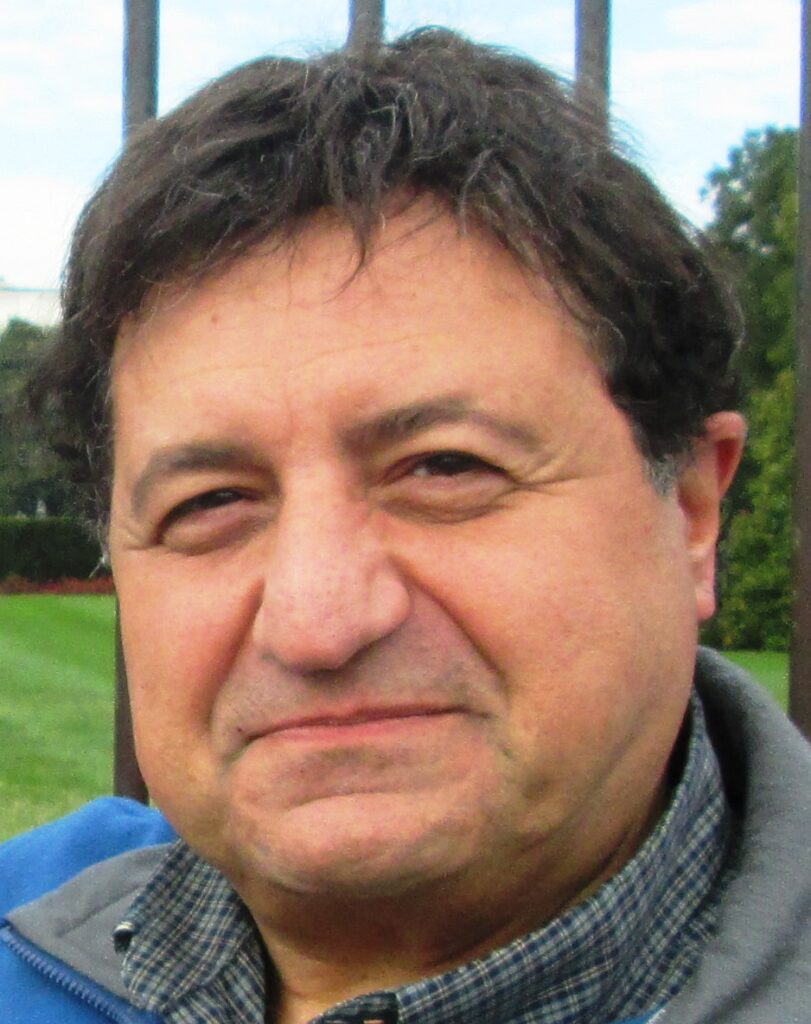 Michael Davids gained his first exposure to computer programming back when Hollerith punches, hexadecimal arithmetic, register storage, circuit logic, and assembly language programming were the principle elements in computer programming. He climbed the Information Systems ladder as an application programmer, systems analyst, database administrator, business intelligence analyst, data warehouse engineer, and a series of manager and director positions. He's been on that IT ladder for almost 35 years and hasn't fallen off yet. In fact, he's never even looked down! In those decades, he has worked as both an employee as well as a contract resource. He has worked in a wide variety of start-up through fortune 100 companies. He has worked for computer and software vendors and well as an array of varying industries and on an assortment of software platforms ranging from defunct ones such as Control Data Systems, Digital Equipment, and Data General through recognizable ones such as IBM, Oracle, and Microsoft.
With College degrees in Computer Science and Business Administration including an MBA, Michael has also served as a continuing educational instructor for computer-related subjects at both the college graduate and undergraduate level and has even contributed in successful startup consulting services and software development companies. His credentials also include certifications as a college level educator, Total Quality Management Master, Six Sigma Green Belt, and ITIL V3 practitioner.
​Throughout all this exposure, one fundamental, universal constant prevailed; the world of Information Systems contains its own, unique brand of personalities, language (both verbal and body) and interaction. While virtually thousands of behavioral and management books exist, there are few to none that focus expressly on dealing with these IT personalities, but with decades of experience, it felt like it was time to help compile one which might actually assist fellow Information System professionals!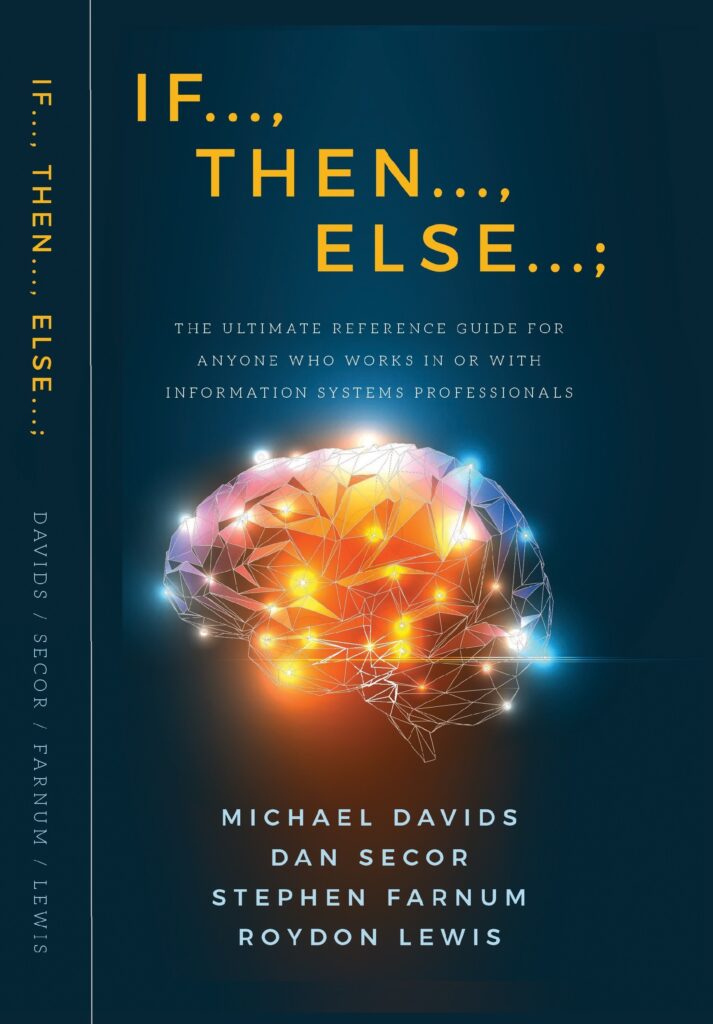 If…, Then…, Else…;
Written By Michael Davids, Dan Secor, Stephen Farnum, Roydon Lewis
ISBN-10:1641110643 / ISBN-13: 978-1641110648 / Dec 16, 2017 / 292 Pages
If . . . , Then . . . , Else . . . ; is a collaboration of information systems professionals and accredited professional career counselors combining over one hundred years of IT and behavior-guidance experience. It is a realistic and pragmatic analysis of the personalities typically found in information systems organizations. These personalities are then placed in common situations found in the standard information systems organization. If . . . , Then . . . , Else . . . ; combines the experience and expertise of true IT practitioners in real-life IT situations and provides professional behavioral analysis and guidance expressly for this environment.
This book was exclusively written for those working in or with information systems professions and is meant to lead to improved effectiveness, success, and enjoyment! If . . . , Then . . . , Else . . . ; compiles useful, invaluable information in an easy-to-read and easy-to-apply, structured format which will yield benefits to any reader almost immediately.
---
Personal Computer Wastebasket
Written By Michael Davids:
ISBN-10:1641112182 / ISBN-13: 978-1641112185 / June 25 2019 / 177 Pages
Do you ever wonder what goes on in the minds of information system professionals? Whether you are one, know one, or are simply curious about the nerds behind the myriad of automated systems you encounter every day, "Personal Computer Wastebasket" will provide a way to peek past the taped-up eyeglasses and pocket protectors into the warped minds of the techno-geeks who create them!Today almost everyone has access to a personal computer, and most of us are aware of the wastebasket—the place where all unwanted data goes long after it's been deleted. Now imagine those unwanted files loitering in the wastebasket of an IT professional's PC—it's a treasure chest of nightmares and fantasies and "Personal Computer Wastebasket" opens it to you!Envision the dreams, hopes, thoughts, aspirations, and fears of a professional programmer, analyst, developer, data scientist, project manager, administrator, or other IT professional contained in files believed to be deleted. "Personal Computer Wastebasket" unveils this hidden treasure to you!For those in the IT business, "Personal Computer Wastebasket" will undoubtedly bring laughter, anger, and embarrassment to you.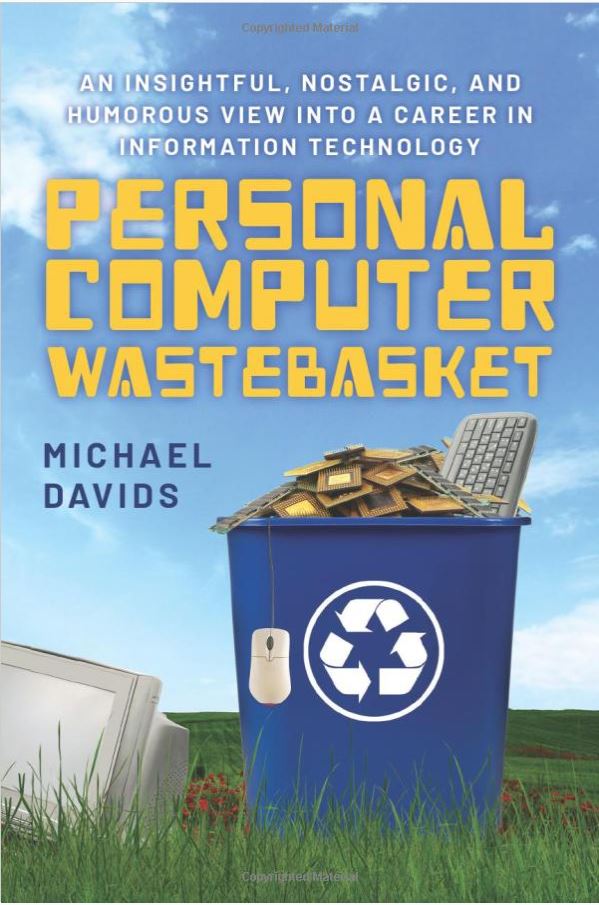 We hope it will bring you joy and nostalgia as you resonate with the history and lure of the career path. For those not directly engaged, while there will be some references and facts that seem nonsensical to you, you will undoubtedly gain insight and humor of those you know who chose that path."Personal Computer Wastebasket" is a potpourri of short stories, vignettes, challenges, quotes, puzzles, and other material focused on the psyche of IT professionals with the express intent of bringing that awareness to them-selves and those around them in an enjoyable and insightful manner.